Contact and appointments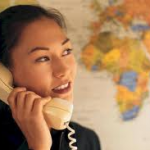 To all our clients
WE ARE NOT TAKING APPOINTMENTS AT THIS TIME.
EVERYONE THAT HAD AN APPOINTMENT WILL BE CONTACTED AND REBOOKED AS SOON AS I AM ALLOWED TO OPEN AGAIN
THANK YOU
Client information…….
All clients will be contacted and reminded the day before their appointment and asked if they have recently been unwell or around anyone that has been unwell or had virus. If you are fine to go ahead with your appointment then please see below for changes to clinic 
Please read below before attending appointment….
1. Clients will park on the drive which is now big enough for several cars.
2. Please be on time as you can imagine we have a lot of checks and cleaning to do between each client and anyone over 10 minutes late will need to rebook their appointment.
3. Once you pull up,

wait in your car on the drive,

we will know you are there and will come out and wave you in when it's your appointment time. 
4. We are not able to use the waiting room at this time. So please come alone or if you need a driver they must wait in the car.
5. Once inside you will see that we are all in protective clothing, face shields, aprons and eye protection. Everything is washed down with antiviral wipes between each client including chairs, desk, card machine, door handles and stair bannister.
6. As you enter you will have your forehead temperature scanned. Anyone above 37.3 will be asked to go home and isolate as this is on the verge of starting to have a temperature
7. If your temperature is normal you will be given a hand wash antiviral liquid to rub on before coming up to the treatment room.
8. We know people travel a long way to get here and our downstairs WC is available at all times. This area will be cleaned between each client with antiviral wipes. Hand wash, paper towels and hand sanitizer will be available for your use as normal.
9. This will be a strange time for us all, but we can assure all our clients that we are committed to the highest standards of care and quality in all we do to keep us safe and well at this time
10. Appointment day and times are now available to book. Please be aware that this could change according to government legislation and advice.
I am excited to get
started again 
Until this time stay safe and well 
Lindsey
TO BOOK AN APPOINTMENT ITS EASY
All available days and times are below
Just pick a day and time that suits you and text me on 07940075585 or
Email me at natural.radiance@hotmail.co.uk or telephone us on 01388 747539 or
There is a message contact page available if you scroll down to bottom of this page 
Please note, due to health and safety, children are not allowed in the treatment room during any procedure
Address
15 Acorn drive
Oakenshaw
Crook
Co Durham
DL150TF
Contact Message
ADDRESS
15 Acorn drive
Oakenshaw
Crook
Co Durham
DL150TF
CLINIC ROOM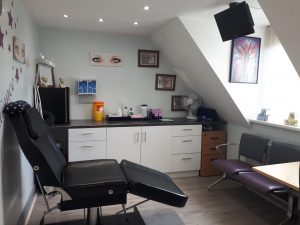 IN PRIVATE HOUSE