Welcome to Natural Radiance Skin Rejuvenation Clinic
SPECIALISING IN ADVANCED NON SURGICAL TREATMENTS FOR MEN AND WOMEN
Welcome Dear Client,
Let me introduce myself, l am Lindsey Stores the clinic owner. Any treatments carried out are done by me personally.
Natural Radiance offers what l personally would look for in an aesthetic clinic.
This is the basis of my clinic, it is what l would want and expect from a professional non surgical clinic.
What can you expect ?
1. Easy free parking on drive with room for several cars, so you can nip in and out very discretely if preferred.
2. After a friendly welcome you are escorted to the clinic room.
3. We offer free no obligation consultations with guidance and advice.
4. The clinic is totally confidential and all paperwork remains private and is seen by me and the client only.
5. We see both men and women of all ages from 18 years. I like to get to know my clients on a one to one basis this then enables me to offer the best package possible for their needs
6. We see each client as they are individual and unique and that is the treatment we offer to each person. A unique private clinic offering a bespoke service to each individual client.
7. The clinic is within my home, which means it is very private and yet very professional. It contains everything and more that a non surgical aesthetic clinic should have.
8. I  believe if you are going to train in something then get the best training possible and that is what l did. I have undertaken advanced and master class training in non surgical facial rejuvenation at the Academy of Aesthetic Professionals. Which means l have been taught on a one to one basis from top plastic surgeons and dermatologists. So you can be reassured that you will receive the highest quality treatments, service and care
9.  One thing about me as you get to know me, l am honest and truthful and if you dont need something or your asking for something that l know will not suit you or benefit you l will tell you.
10. Aesthetics is changing, clients are now wanting a much more natural look for their age and lm here to do that either with one or a combination of treatments over a set time period to suit you.
11. Aesthetics should never be taken lightly, its a journey with a realistic goal to achieve the most optimum professional results for that person.

CLINIC ROOM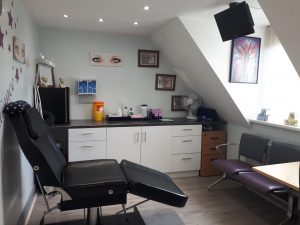 MY PROFILE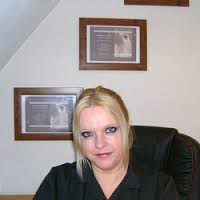 I am a Registered General Nurse (RGN) with over 35 years experience
I am a fully Qualified  aesthetic practitioner completing  both foundation and master class levels in aesthetics
I have being taught on a one to one basis by top plastic surgeons and dermatologists in my chosen profession
I hold masterclass level for speciality treatments such as tear trough and nose correction
I am a member of AMS ( Aesthetic Multispecialty Society )
I am a member of the Nursing and Midwifery Council (NMC) governing body
l am a Qualified Reiki Master Teacher and Practitioner
Qualified energy healer
I am fully insured with Aesthetics Lonsdale London  insurance group
We are now in our 11th year of a very successful clinic
See contact / location page for full address.